Keep your customers happy

Point Of Sale (POS) solution features include, but are not limited to
All modules included. No additional purchases.
Touch and Non Touch Cashier Screen
Stock Control (Pack size and Recipes)
Blockmans Test – Meat cutting schedule
Advanced Customer Analysis
Advanced Supplier Control
Purchase Orders
Online Customer Ordering
user Friendly Interface
Online Payment Options
Cashless Options (Prepaid cards) – Canteens and Clubs
Powerful Report Search Engine
Custom Reporting
Track Purchase Orders
Track Customer / Supplier payments
Track Goods Received Documents
Track Invoices / Purchase Orders
Multi User Interface
Multi level security levels
The Smart Retail POS soltion is developed in South Africa for South African businesses. Backup and support is a telephone call away.


More than a Point Of Sale solution!
Find out how Smart Retail can change the way you do business. Benefit from the many features that ensure you stay in control of your stock, margins and keep your customers happy. To be certain Smart Retail is for your business take a look for yourself.
Request a Demo
Intuitive customisable touch screen interface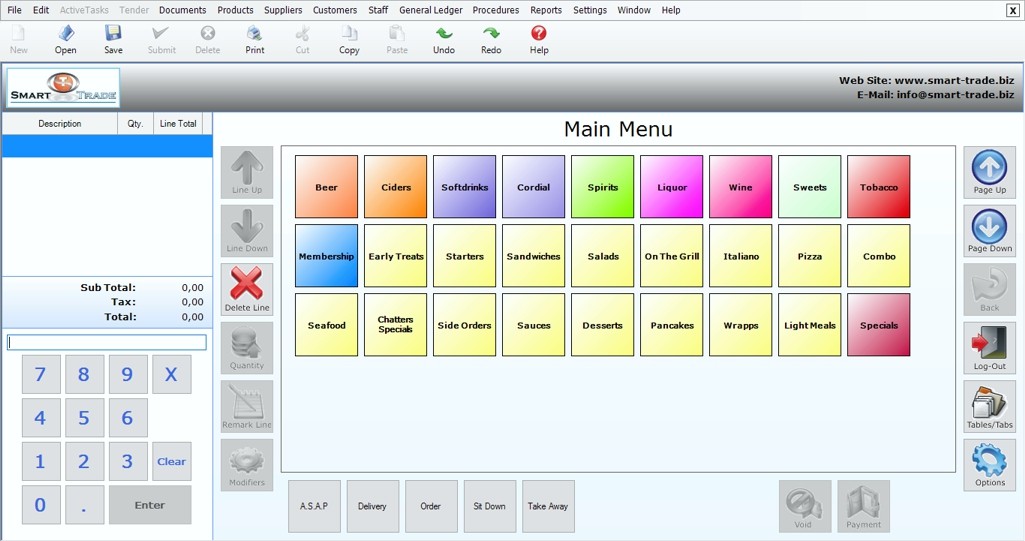 Advanced product attributes and characteristics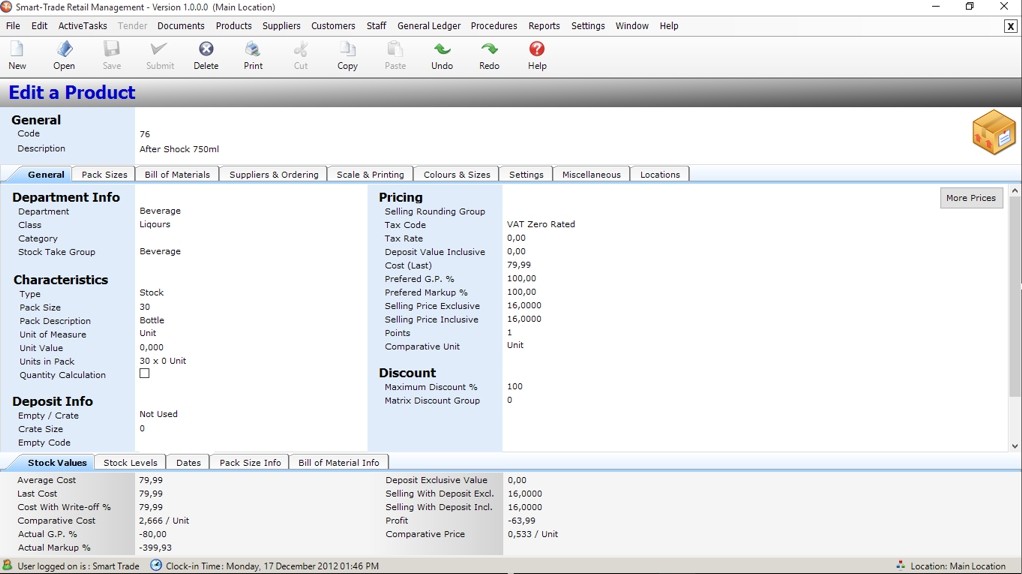 Detailed reports on inventory, sales and staff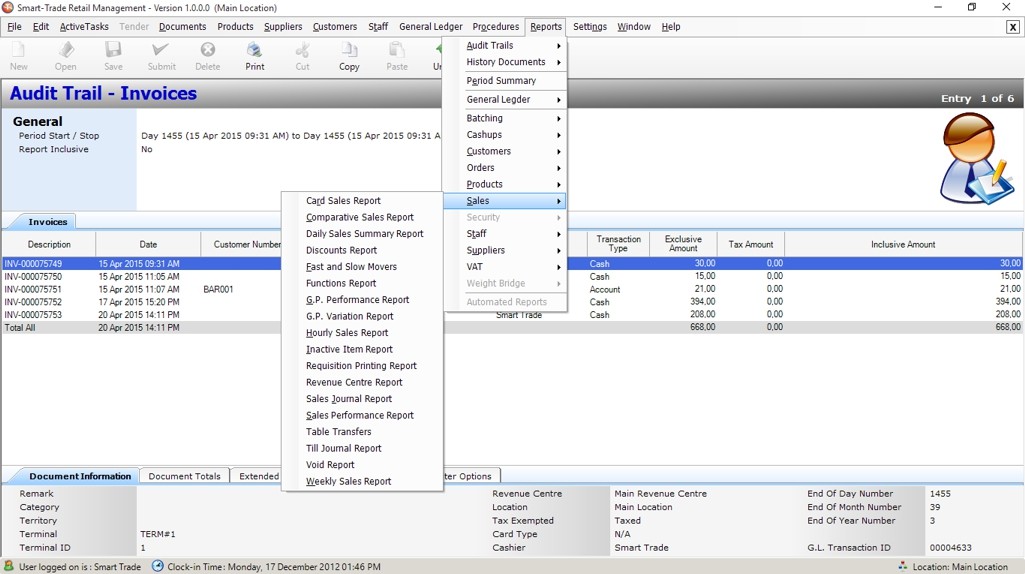 Business Benefits

Stay on top of your business. Keep track in real time of stock, margins, pricing, invoicing and see a smart return on your investment. Smart Retail has been developed in partnership with customers and is designed to meet the needs of most retail and service focussed businesses. Smart Retail is the smart choice by smart people.
Advanced Reporting

Real time information is the key to making sure your business delivers a return on your investment. Smart Retail has an extensive list of standard and custom reports that can be scheduled to arrive in your inbox when you need them. Need information now? Access the reports manually at any time. Company information at your finger tips.
Value for Money

A Point Of Sale that includes all modules, from inventory management to sales and advanced reporting that doesn't cost the earth. Smart Retail is available as an outright purchase or on a rental agreement. Updates are included in the annual licence fees which can be paid in one off, or monthly payments. Custom development is available to make sure the solution fits your business perfectly.
Ease Of Use

The point of sale is designed for people. Smart Retail is committed to making the product easy to use so that you can serve customers in the shortest possible time. Touch screen or mouse operated computers with integrated bar code scanners can be used. Accept any form of currency or card. You win and the customer wins.