Pubs and Restaurant Point Of Sale Software

All modules included. No additional purchases.
Stay in control of your restaurant / fast food / pub business and ensure profitability. Manage all aspects, from the arrival of fresh produce through to the sale of the finished product. Identify areas that require attention and restrict your staff to the tasks relevant to their job descriptions. Smart Retail is a comprehensive pub, fast food and restaurant point of sale (POS) solution.
Key Features for Restaurant Owners

Stock Control
Supplier Control
Recipe Control
Menu Creation
Sales
Reporting
Staff control – Time and Attendance
Sales Summary / Day / week / Month / Year
Security – Unlimited user access levels
Pastel Integration
Key Features for your Customers

Loyalty programmes
Automatic discounts for big spenders / loyal customers
Fast checkout process
Multiple payment methods
Split Billing
Intuitive Restaurant POS Touch Screen

The POS touch-screen interface is easy to use and just as easy to customise. Product buttons are easily created and colour coded as per your requirements.

Buttons can be category names i.e. drinks, that, when selected, display a range of products to choose from. A feature to add products manually can also be accommodated to cater to customers' special requests.

Access to different features are restricted according to each users access rights.

There is virtually no limit to what is possible.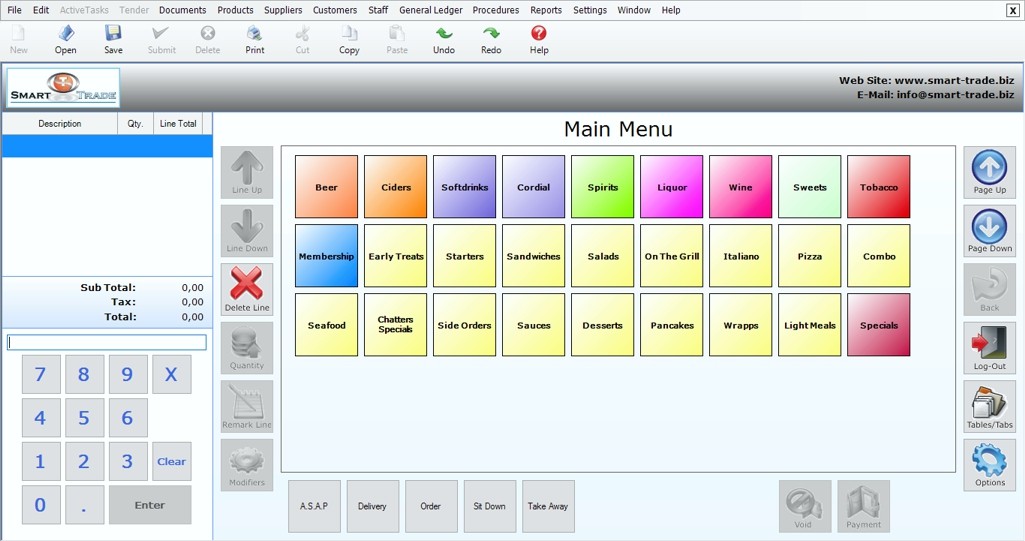 User Friendly POS Menu Creator

Create your menu in Smart Retail with this easy to use interface. Select products from your product list to appear in the correct category.

For example, brandy ABC could appear in the category Brandy, which is a sub category of Spirits, which is a sub category or Drinks. The same category options apply to food.

The category and sub categories are displayed in a tree view, making it easy to manage the location of the product.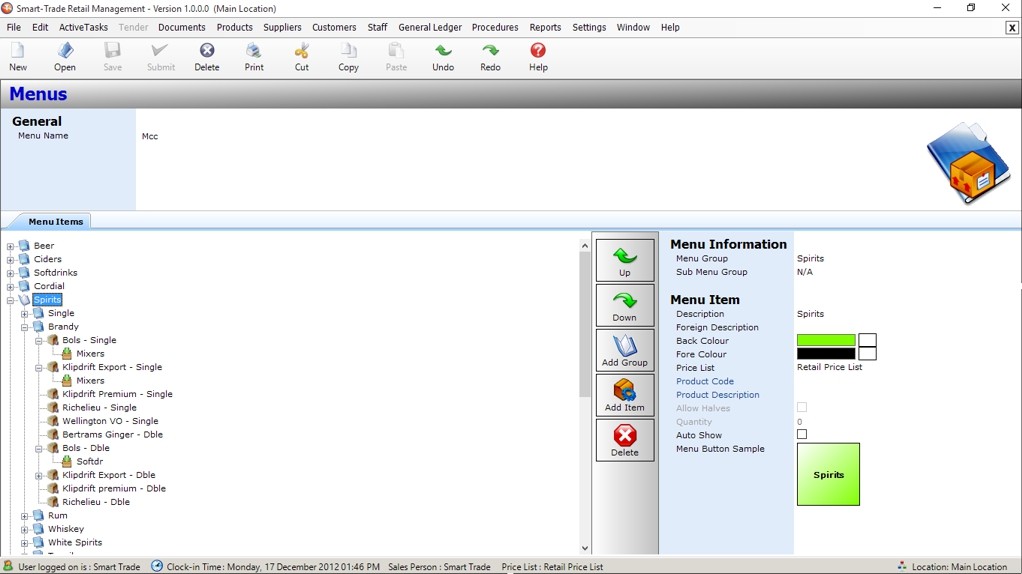 Quick Access Options Screen

Flip quickly from the order screen to system options to access

Financial
Table
Reports and
System features
User access rights determine what areas are accessible.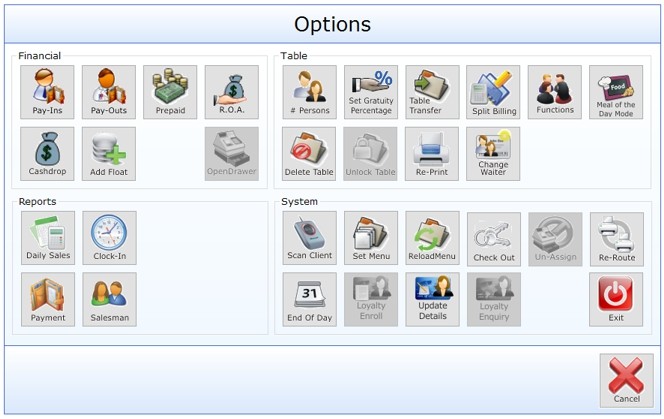 Reports about all aspects of your business

A wide selection of standard reports are available. There's probably more reports than you need available 'out the box'. If there is something specific your require talk to us and we'll see how we can make it possible.

The list on the left is the menu of reports under Audit Trails only (The screen was not big enough to show all available reports).

Extensive, detailed reports give you an accurate, live overview of your business.

Automated Reports

Smart Retail can be setup to email you the reports you want when you want them. Stay in touch with your business even when you are out of the office.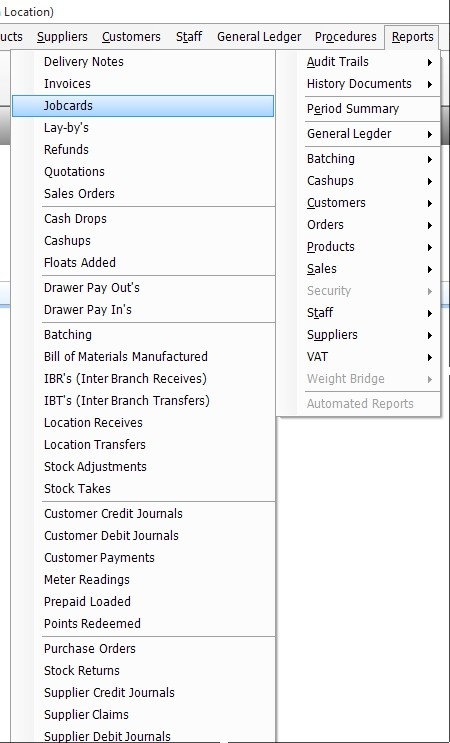 Request a demo to experience all the features!
More than just a Point Of Sale. Effectively manage the day to day running of your pub or restaurant.

Request a Demo